First of all, my blog was included in an article called "
50 Best Blogs in the Unschooling Movement
" over at onlinecollege.org. This made me feel so good! Thanks for including me! Be sure to check out the other blogs included in the list! There are some really cool families represented.
And secondly, my dear friend Sherry over at Living and Learning is a Nature Lover. She's also quite an awesome blogger. And a great leader. Combine all of those things and you get...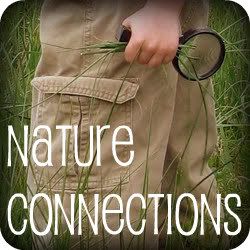 Go, look, participate. She'll be glad you did. :)