I don't know what to believe. I mean, Danny Wood
HIMSELF
claims that we Blockheads should not get our hopes up about an NKOTB reunion tour until we read it on his myspace page. However, it is difficult not to get caught up in all of the hype.
People
magazine is reporting it. And the girls (and I guess there are a few guys too) over at the
fan forums
are online all day and night claiming that they are literally staying up at night waiting for that "big announcement". Now, don't get me wrong, I'm a fan. But I'm just not that big of a fan. Regardless, the excitement surrounding this rumor has me working out to "Step By Step" and adding Blockhead Banners to the siggy on my Artsy Mamas forum. I can't help it. NKOTB symbolizes so much to me. A more innocent time. A more fun time. I remember the night that my dad agreed to buy me tickets to the concert. Debbie (my childhood side kick) and I walked up the street, our faces donning grins that expanded our entire faces. My 12 year old brain was convinced that we'd actually catch a glimpse of them long enough to maybe have our pictures made with them or, perhaps, an autograph. Maybe there would be a marriage proposal as well. I have no idea. All I know is that we were second to last row as Starwood turned AM South turned Starwood now nothing. And I could not have possibly been any happier. For months, I watched the "Hangin' Tough" video over and over and over and over... you get the picture.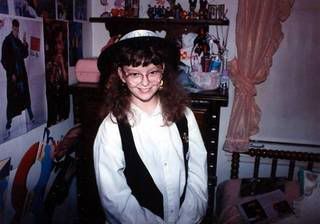 I had every square inch of my walls covered in posters and pin ups... and one entire wall was devoted to my favorite New Kid.... sigh. Jon. Jonathan Knight, Born November 29th, 1968 (three days after my birthday). I will hurt you if you try to argue with me about whether or not Jon is the best New Kid. We'll just leave it as a difference of opinion. Ahem.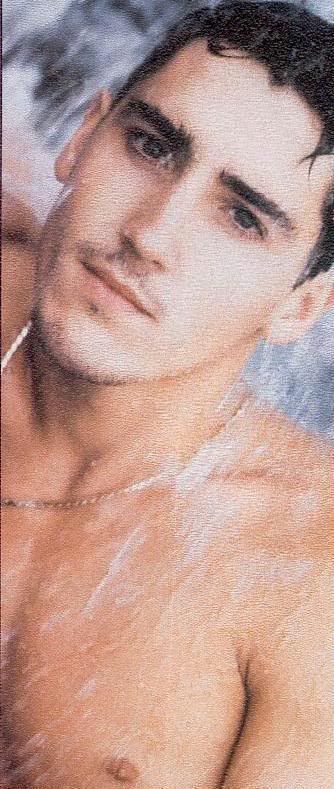 So, I admit it, I really want this reunion to take place. With all five bad brothas from Bean Town Land. Double D and Triple J. C'mon guys. You know you want to. And I swear, I will be there if I am still alive. I'll start saving now. I'll sell my left leg. So, who's going with me?